Annual Inclusion Award
The Governor's Council on Disability's annual Inclusion Award program recognizes and honors a Missouri resident, organization or business that illustrates excellence in leadership for best inclusion practices.
The Inclusion Award and one Honorable Mention are presented annually to recognize private and public employers, individuals, and organizations that have successfully included people with disabilities in education, employment, housing, leisure activities, universal design, and website accessibility. Individuals are also encouraged to nominate state and local government divisions or employees they truly feel excel in inclusive practices.
The Governor's Council on Disability is now accepting nominations for the 2022 Inclusion Award. Please choose one of the following options to submit your nomination(s) by January 31, 2023:
2022 Inclusion Award Nomination Form Fillable PDF
2022 Inclusion Award nomination form - Fillable Word
2022 Inclusion Award nomination form - Print
2022 Inclusion Award Nomination Instructions
2021 Winners
Winner: Summit Future Foundation, Kansas City
Summit Future Foundation empowers youth and young adults who experience developmental disabilities to lead meaningful and inclusive lives by providing daily living skills development, social and recreational participation, youth transition planning, work readiness development, and workforce engagement. The foundation's focus on broadening community outreach has enhanced inclusive practices in Kansas City and increased the number of Kansas City based businesses who provide inclusive employment opportunities for adults with developmental disabilities.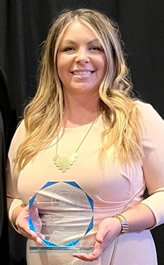 Honorable Mention: Chill-Pak, Springfield
Chill-Pak is a small, disability-owned, woman-owned business focused on two priorities – providing the best products and services for its customers, and providing an inclusive, supportive work environment for its employees. Chill-Pak prides itself for its inclusive and diverse workforce at all levels of the company while celebrating and supporting individual abilities for the benefit of the employees, products, customers and the community.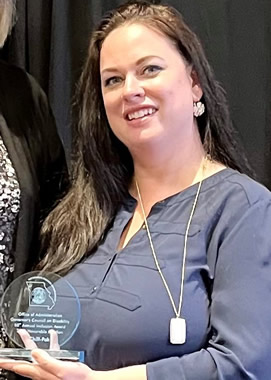 For additional information, please contact the Council at 573-751-2600 or by email at gcd@oa.mo.gov.
Contact Information:
Governor's Council on Disability
301 West High Street, Room 620
P.O. Box 1668
Jefferson City, MO 65102-1668
(800) 877-8249 (v/tty)
(573) 751-2600 (v/tty)
(573) 526-4109 (fax)
E-mail GCD
Inclusion Award Winners: