Annual Youth Leadership Award
The Governor's Council on Disability announces its annual Youth Leadership Award. The award is to recognize an outstanding Missouri youth (age 16-26) with a disability that has demonstrated exemplary leadership by making a difference in their community.
A youth with disability shall meet one or more of these criteria for the award: be engaged in activities that improve the quality of life of people with disabilities in Missouri or demonstrate social activism that improves their community in Missouri.
The Governor's Council on Disability has selected the winners of the 2021 Youth Leadership Award, and will be accepting nominations for the 2022 Youth Leadership Award this fall. Please see the instructions for nominations for more information.
2022 Youth Leadership Award – Instructions for Nominations
2021 Winners
Winner: Seyoon Choi
Seyoon Choi is a junior at St. Louis University (SLU) majoring in Social Work. He serves as the co-chair of the National Association of Blind Students' (NABS) communications committee and is the producer of the NABS podcast. He also works as a research assistant in the Chrome Lab on SLU's campus. In his spare time, Choi creates educational tutorials for the public on his YouTube channel, Blind Insider.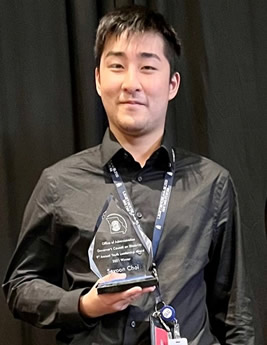 Honorable Mention: TyReeke Garnett
TyReeke Garnett attends high school and holds two part-time jobs. He has been a LifeBridge Partnership participant since 2012 and a Program Support Assistant since 2020. Starting out as a camp counselor in training, he quickly advanced to being a paid camp counselor. Garnett demonstrates a desire for learning and leadership and a passion for providing direct supports for his peers by encouraging independence, leading activities, and being a role model.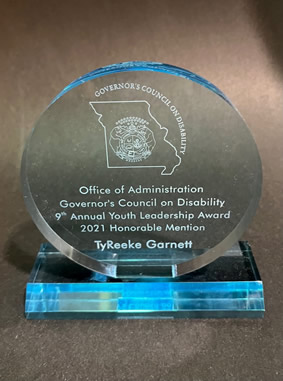 For additional information, please contact the Council at 573-751-2600 or by email at gcd@oa.mo.gov.